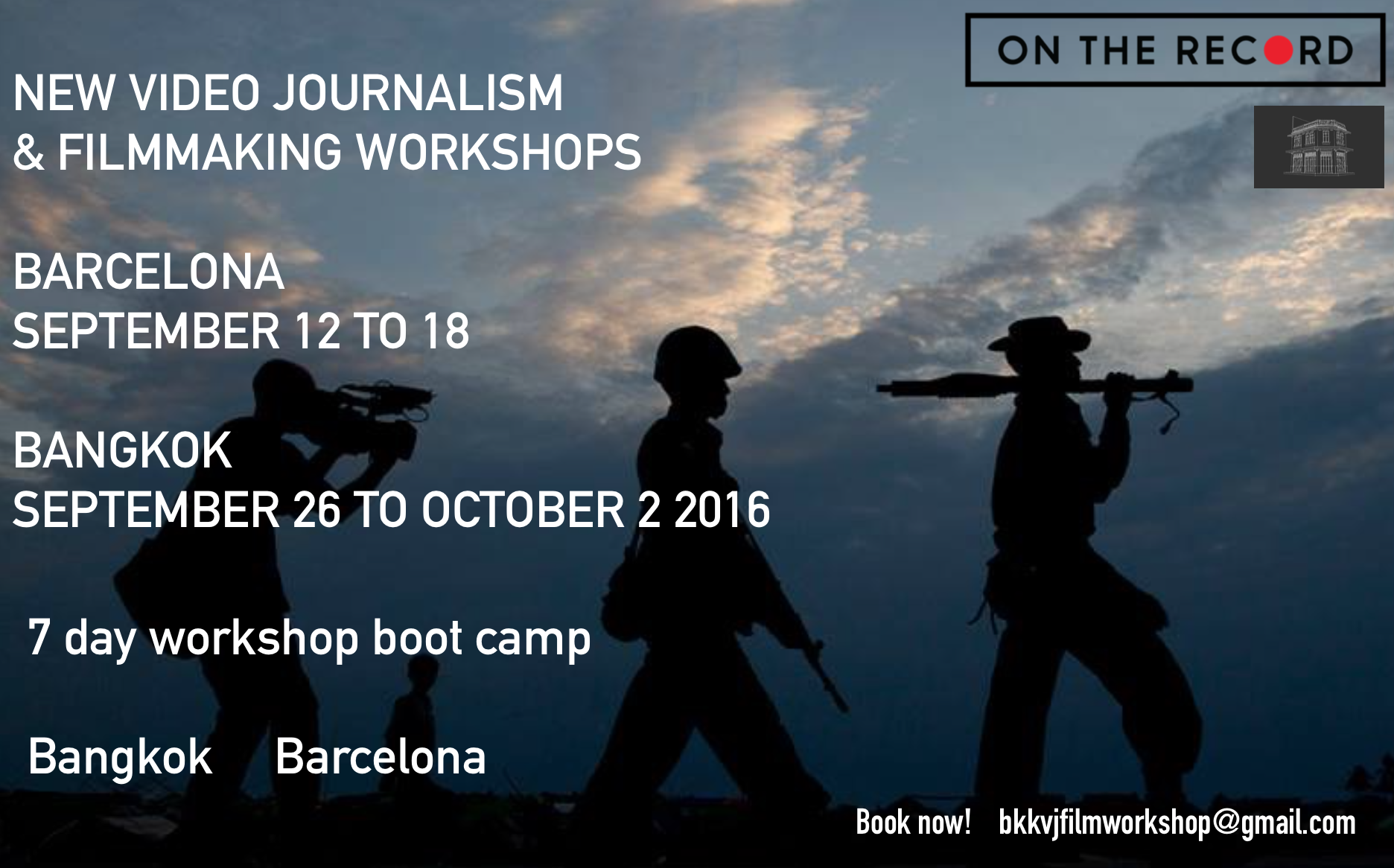 New Video Journalism & Filmmaking 7 day boot camp workshops coming soon!
BARCELONA: SEPTEMBER 12-18
BANGKOK: SEPTEMBER 26 TO OCTOBER 2
Book now!
bkkvjfilmworkshop@gmail.com
PAULA BRONSTEIN. PHOTOGPAHER Reportage by Getty Images
"The workshop was such an amazing learning experience. I am so thrilled that I took the course because in one week I really felt like I was able to apply my well crafted visual knowledge as a still photographer to video. "
PATRICK BROWN. PHOTOGPAHER Panos Pictures
"What an amazing and brilliant week at the Filmmakers workshops. I would recommend the workshop to anyone, a must do if you're interested in film making."
TOM HILDITCH. MEDIA CEO. HONG KONG.
"I highly recommend this course. Despite being a 50-year old technophobe I got to learn something useful and new. My best holiday in ages: I got to experience a beautiful city up close, made amazing new friends"
KAMRUL HASAN. MANAGER AUDIOVISUAL UNIT, COMMUNICATION DEPARTMENT. BRAC
"The VJ & Filmmaking workshop was an extremely and excellent treatment for my practice! This has been wonderful and very supportive for myself because refreshed my knowledge on what I already know. I've really enjoyed the workshop and it was very sequential, informative, enlightening, inspirational, and motivating".
CHRISTOPHER WISE. PHOTOGRAPHER.
"The workshop was a thorough immersion in all aspects of getting just enough knowledge to start DSLR filmmaking. It's a perfect way to for still photographers in particular make the transition to moving images and understand the key elements of storytelling."